About
Group Chairman & Founder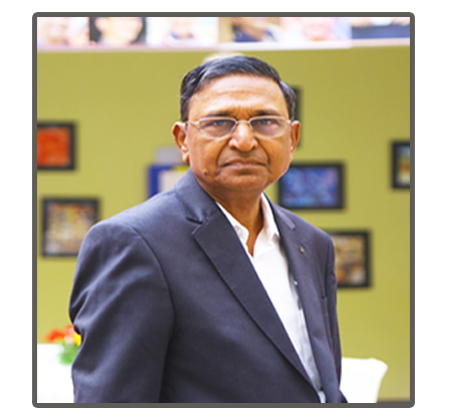 Mr. Dayanand Agarwal
Group Chairman & Founder
Dayanand Agarwal, Group Chairman & Founder of the DRS Group – better known as Agarwal Packers and Movers – is a humble man whose employees revere him. He asserts that he is 'anpadh' (Uneducated), but he is passion­ate about finance, and controls every deposit and payment individualy.
As he clarifies, the finance department is the heart of any company, especially after it crosses the first Rs100-crore milestone. This is the kind of complete involvement that Agarwal has consistently had in his business. Work is, literally, worship: he doesn't go to any temples. He is so involved in work that he expects others to be the same, and wants quick answers.
Agarwal explains the success of his business in a single sentence: "DRS ke naam se padosi bhi kamaate hain!" (Neighbors also earn in the name of DRS)
They were not belong to a rich family. Remembering his old days, Mr. D.Agarwal says that he father had a small business in the village, buying and selling grains on a commission basis - but the birth of a boy ( Mr. dayanand agarwal) is always an occasion for celebration. Little did anybody know that the infant, whom they named Dayanand, would grow up to be a transport tycoon.
From a humble birth in a small Haryana village and a series of odd jobs starting on a monthly salary of Rs35, to the Chairman of the millionsDRS group with 800 trucks, Mr. Dayanand Agarwal has travelled a tough path for 35+ years to become a big name in shifting household goods and cargo. His great accomplishment was that he showed Indians what was possible. He built an ultramodern, profitable, global enterprise in India itself.
Alongside having a systematic and transformational way to deal with business development, Mr. Dayanand Agarwal also possesses a inspirational frame of mind which has been one of the significant reasons behind the ultimate heightening of business.